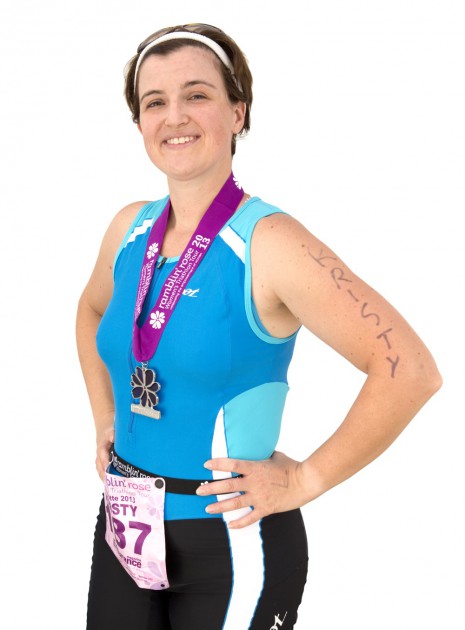 My most memorable moment actually wasn't even about me. I volunteered at the Ramblin' Rose in Rock Hill prior to competing in the race in Huntersville (Charlotte). I wanted to get a feel for the entire triathlon experience and learn about transitioning; what better way to do so than by helping out? At one point, I found myself in the pool area encouraging one of the swimmers (who was obviously battling a fear of the water) to finish. I walked next to the pool as she swam her last lap and got the spectators behind us to chant her name. When she got out of the pool she hugged me before hurrying out to the transition area. It was one of the sloppiest hugs I have ever gotten, but it was also one of the most rewarding.
"I loved that even the website for this event exuded the kind of positivity and encouragement that prevails at the Ramblin' Rose triathlons. I knew there was no way I could fail to finish and that I would surely have fun with that kind of energy surrounding me."
Kristy Lehman, 35: Respiratory Therapist – York, S.C.